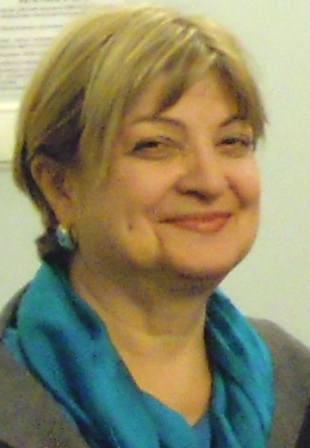 Maria Tomkevich
Organizing Committee Deputy Chairman
Maria Tomkevich is a MD, Doctor of medical Sci, consultant of Polyclinic # 1 of the Business Administration for the President of the Russian Federation, Member of the Presidium of the Russian Professional Medical Association of Complementary and Alternative Medicine, Moscow, Russia
Graduated from N.I.Pyrogov 2nd Moscow Medical Institute. Medical specialisation – Internal diseases, Infectious diseases, Rehabilitation direction and traditional medicine: Reflexology, Homeopathy, Antroposophical medicine, Iridodiagnostique, Phytotherapy and Hirudotherapy.
Place of works: Moscow Medical Stomatological Institute, the Reasearch Institute of Traditional Treatment Methods, Russian Medical Academy for Postgraduated Education and The Pyrogov RNIMU Institute of Traditional Medicine. Many years – expert of the State Commission for natural and homeopathic remedy registration.
Author – more than 100 publications including 4 monographs, Homeopathy manual, Programme for Homeopathy studying by medical doctors adopted by Health Ministry. More than 20 years – lectures for medical students and postgraduated medical doctors.
Public activity: Liga Medicorum Homeopathica Internationale, Russian Homeopathic Society and Russian Professional Association for Specialists of Traditional Medicine.